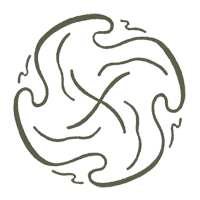 The Anthroposophical Society in the Santa Cruz / Monterey Bay Area
Providing Connection and Activities Information from your local branch
Branch News and Events
for the Santa Cruz Area
Meditation: 
moving beyond the senses
A talk with Penelope Baring
On February 27, 2018,2018 at 7.30 pm
in Paloma Hall, Camphil, 4096 Fairway Drive Soquel
Penelope will explore meditative practices based on Anthroposophy.  How can we resolve the riddle of  "I and the World?"  What is the Yoga of the Light and how can it be practiced?  This could be seen as a continuation from David Eye's talk about the senses. 
 
Penelope Baring has been a member of Camphill since 1970.  She has served the Anthroposophical Society in a leadership positions since 1980, including several years of travel to conduct meditation retreats around the country.
As with all our meetings, there is an expected donation of $15 per person
 
Next Branch Meeting
Our next Branch Meeting will be Tuesday, February 27, at Paloma Hall.
Recent Branch Mailings –
Recent Events —