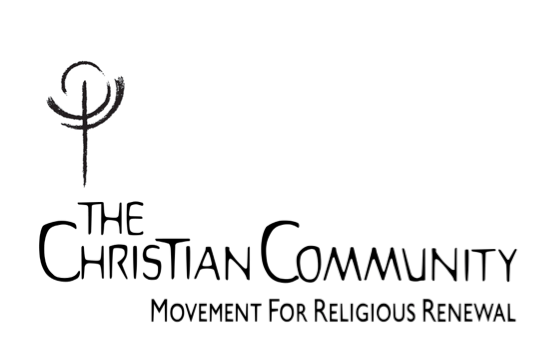 In San Francisco
Act of Consecration of Man
Sunday at 10:30 am,
Wednesday 9:00 am not 1/24 & 3/7
Holy Week daily at 10 am
Ascension Day at 10 am
Pentecost Monday & Tuesday at 10:00 am
Sunday Service for the Children at 10:00 am
dates within
906 Divisadero Street
San Francisco, CA 94115
(415) 928-1715
christiancommunitysf@gmail.com
THE CHRISTIAN COMMUNITY IS SUPPORTED BY THE FREE-WILL GIFTS OF ITS FRIENDS & MEMBERS.
HEARTFULT THANKS TO ALL WHO CONTRIBUTE!
Web presence Local:
http://www.thechristiancommunitysf.org/
Regional:
http://www.thechristiancommunity.org/
International:
http://www.christengemeinschaft.org/
Rev. Wiggins' absence:
Jan. 19-22 Eugene; Jan. 24-27 Atlanta;
Feb.2-5 Portland; March 2-8: Regional Board and Priest Synod; March 17/18 Los Angeles; April 20-23 Eugene;
May 12/13 Los Angeles; May 22-June 7 International Synod & Family Visit
In Santa Cruz
Feb. 23/24; April 6/7; May 18/19
Friday
at 7:15 pm
Study Group: "Christ in the Etheric"
Saturday
10:00 am Intro to the Service
10:30 am Act of Consecration
12 noon Conversation
For more information please contact:
christiancommunity.santacruz@gmail.com
Regular Bay Area Events
Sunday Service for the Children
at 10:00 am on Jan. 7 & 21;
NOTE: Rhythm changes!
Feb. 11 & 25; Mar. 11 & 25; April 1 (Easter Sunday), 8 & 22; May 6 & 20 (Pentecost)
Story & Singing at 9:30 am
Confirmation Preparation
Feb. 25 & March 25 9:00 am
Saturday, April 14 TBA
Singing for Joy in Marin
Mondays at 6:30 pm***
Singing for Joy in San Francisco
3rd or4th Sunday at 9:15 am
Jan. 28; Feb. 18; Mar. 18; Apr. 29; May 20 prep for Pentecost
***Information: Robin Dagg-Elliott (707) 829-2409
Revelation to John in Oakland
Thursdays at 10:30 am
Information: Sonia Atalla
(510) 459-7316
Novato Bible Study is resting
Talks & Festivals
Epiphany
Sunday, Jan. 28 at 11:45 am
From Epiphany to Passion Tide:
Christ Star seeks Earth
Trinity
Sunday, Feb, 11 at 11:45 am
Meeting with confirmands and parents
Passion Tide
Celebration of Holy Week
Act of Consecration Daily at 10 am
The Passion of Christ in Creed & Communion
Palm Sunday March 25 "…within the bodily nature of mankind…"
Monday: "…suffered under Pontius Pilate…"
Maundy Tuesday: "…lowered into the grave of the Earth"
Wednesday: "…helper of the souls of the dead…"
Thursday: "Godhead is given again to man…"
Good Friday: "…the new confession, the new faith"
Holy Saturday: "…and so live in our thoughts …"
Easter Tide
Sunday, April 1 at 6:00 am
Sunrise Celebration at Battery Yates
Sunday, April 8
Reading an Easter Play together
Sunday, April 15
Sacrament of Confirmation in Santa Rosa
Service in S. Francisco as usual
Sunday, April 29
A Path from Easter to Ascension
Ascension
Ascension Day, May 10 at 10:00 am
Act of Consecration of Man
Bible Study
The Pentecost Three
Sunday May 20
9:15 am Singing for Joy
9:30 Story & Song
10:00 Children's Service
10:30 Act of Consecration
11:45 Festive Activities
Mon. & Tues., May 21 & 22 at 10 am Act of Consecration of Man